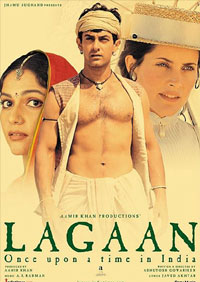 People want entertainment. Life without entertainment can be boring. Every country has its own customs and conventions and entertainment varies. People have different tastes and often their tastes are decided by the cultural milieu they grow up in. In India also, entertainment is an integral part of life. The forms of entertainment vary from region to region. At social gatherings entertainment is very essential. Even at home people like to be entertained to relax after a day's hard work. How are people entertained in India? Let us have a look:
Modes of Entertainment in India
Music – People enjoy music. In fact, you find most people either glued to the radio or television listening to film songs. Music in India consists of folk, popular, pop and classical. In classical, you have the Hindustani and Carnatic music. Folk songs are also very popular. The film industry thrives on music and western pop music has influenced the music industry in the Indian film industry.
Dance – Different dance forms are there depending upon the region they belong to From Orissa you have the Odissi dance and in Tamil Nadu, Bharat Natyam is very popular. In Andhra Pradesh, Kuchipudi is very popular and in Kerala you have the Kathakali. In the north of India, Kathak is very popular. Folk dances of Rajasthan and Gujarat are much sought after. Facial expressions and hand movements of these dancers convey a lot of feelings and thoughts. The dresses of these dancers are exquisite. An evening out, watching an enthralling performance is what Indians look forward to.
Films – This is mass entertainment. Much money is spent in watching films. Be of any age group, people love watching films. The film industry caters to the masses. Producers spend a lot of money in producing films as they know people would love going to one.
Puppetry – In villages, puppetry is quite popular. Regular puppet shows are organized and people come to see them, particularly during the festivals.
Visiting the museum – Lot of people spend their weekends visiting the museums. They love seeing the various objects on display. Even when they have visitors at home, they take them to the museum.
Art Exhibitions – People like to watch paintings done by renowned painters. They visit art galleries to see them.
Radio – This is a popular medium of entertainment. People listen to film songs and also news events. Much information is gathered through this source of entertainment.
Television – This also very popular medium of entertainment at home. It is a cheap form of entertainment as people need not pay for it, except the monthly subscription. Many films and film songs are shown on television.
Sports – Watching football or cricket or tennis is fun. Going out for a swim during the summer is exciting. Indians love sports. They enjoy watching sports events on television and listen very attentively to cricket commentary on radio.
Sculpture – Visits to art galleries to see various sculptures is also very popular. The rich purchase these items.
Life without entertainment would be drab. One has to relax after spending hours at work. The best way for Indians to relax is to see a movie or watch a film on television or visit the stadium to watch a sports game.