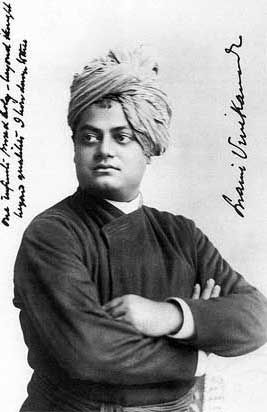 The birthday of Swami Vivekananda falls on Paush Krishna Saptami, which happens to be the 7th day following the day of the full moon in the Hindu calendar month of Paush. The date, of course, differs on a yearly basis. Going by the English calendar, Vivekanand Jayanthi Date or Swami Vivekananda was born on January 12, 1863.
Swami Vivekananda was a man of noble ideas. He stood for revival of Hinduism. He was against the youth imbibing Western values. He promoted spiritual values and believed in high morals. He was a social reformer of great repute. He believed in the upliftment of the poor and downtrodden.
Celebration of Vivekanand Jayanthi
Several programs are organized all over the country as well as the world. Discussions are held and meetings and discourses held at various centers. People reaffirm their faith in his lofty ideals. At Ramakrishna Mission Ashram clothes and sarees are distributed on the occasion. Kirtnas and Bhajans are held. Similar programs are held at other Mission centers. In some places the poor are fed and films shows on Vivekananda are held.
Throughout India, Swami Vivenkanand's birthday is celebrated as the National Youth Day. Cultural events, sports, discussions and debates etc. are held at various places. Patriotic songs are sung in various schools and song competitions are held. Elocution competitions are held
Processions are held in some cities throughout India. Schools take part in them. Placards are held which focus on the teaching of the Swami. Students are appreciated for performing well at academics.
Puja is performed to the portrait of the Swami. "Mahabhojans" feasts are organized at the Mission Ashrams. His statues are garlanded. Poets inspire people to follow the Swami's teachings.
Swami Vivekananda is a great soul indeed. Much celebration takes place on his birthday. The whole of India remembers him on that day.