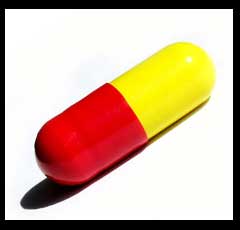 A vaccine has been developed to protect HIV patients from suffering from tuberculosis and finally dying from it. After a period of seven year trial in Africa, for the foremost time, scientists have developed a vaccine that has been successful in reducing TB infection by about 39% among HIV infected patients numbering 2,000 in Tanzania.
TB happens to be the biggest killer of those infected with HIV worldwide. In India, over 60% of those who are HIV infected patients who have a weak immunity system happen to get infected, with TB and eventually of course die of it.
Scientists belonging to the Darmouth Medical School (DMS) have of course reported the results of the clinical trials conducted by them of this newly discovered vaccine known as Mycobacterium vaccae (MV) in the January 29th online journal issue AIDS. The study details will get published in the March printed of the AIDS journal.
Ford von Reyn, principal investigator from DMS said," Since development of a new vaccine against TB is a major international health priority especially for patients with HIV infection, we and our Tanzanian collaborators are very encouraged by the results.
The vaccine is economical to produce and is the type that is known as a whole-cell mycobacterial vaccine that is inactivated. Von Reyn said that the happened to be a "significant milestone". "The first to demonstrate that any type of vaccine can prevent an infectious complication of HIV adults." He also said that the next step was to bring about improvements in the manufacturing processes in order to produce larger quantities of the vaccine for further studies as well as clinical usage.
The union health ministry in New Delhi said that the vaccine no doubt has given much hope to the India to deal with the huge burden of dealing with TB as well as HIV patients.