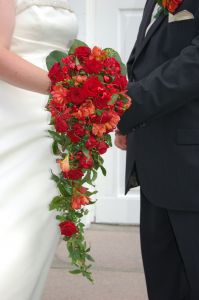 Marriage is a social obligation as well as something two individuals would like to get into after courtship. Although, many single women prefer to avoid marriage, yet marriage continues to be popular with both men and women. Women marry for their own reasons, generally for emotional and financial security. Men have other reasons, mostly companionship.
Men prefer to settle down in marriage as quickly as they can. Once they like a woman and get close to her, they prefer to settle down in marriage. Why do they want to tie the knot so fast?
Why Men Rush Into Marriage?
Men feel insecure that they may lose out on their woman. An attractive woman is a good catch, but also she can attract other men as well. Naturally, a man would prefer to make her his own as soon as possible.
Men prefer to settle down in matrimony as they would like to have a home of their own, a wife and kids. It provides them a sense of belonging.
It is easier for a man to manage his career well if he has someone at home to take care of his needs and look after the house.
Emotional strength is what a man needs at times. An understanding woman can give all the necessary emotional support to him during his difficult moments. He needs someone with whom he can share his inner most thoughts.
Men feel lonely returning from work to an empty house. They would like their house bubbling with a lot of noise and appreciate a wife receiving them and kids hugging them affectionately.
Men like to share their earnings with someone else. They like it when they are earning for someone. It provides a purpose in life for them.
Social pressure is also a factor why men rush into marriage. Peer pressure is always there, and they do not like to retain their single status far to long.
Marriage is a tradition common to all societies. Men and women fall in love, settle down in marriage and have children. Men are always eager to propose to their woman so that they can settle down early in life.