I am a project manager in a software company and find little or no time for myself or family. Unfortunately, since a few days my mother has been complaining about severe stomach pain. I thought it was some small problem and told her to take over-the-counter available pain tab, called Meftal Spas, but the pain would not subside. Once the effect of the tablet was gone, she would get stomach ache again. Though the problem started with just stomach pain, other problems like swelling of ankle, giddiness and headache too started, over a week's time.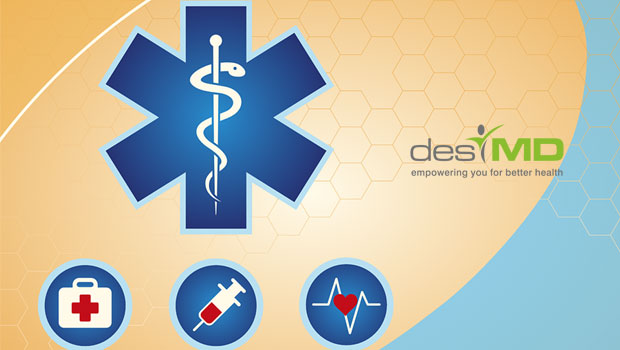 Dilemma and Searching for Solution
I had no idea what was wrong and had no time take her to the doctor as I was handling an important project at work, which would be 'going live' soon. I was completely held up at work, but could not concentrate on my work due to my mother's suffering.
Healthcare Solution – Online on DesiMD
I prayed and hoped to find a simple solution to this problem and started browsing through the web to see if there was some service where the doctor would be available online and guide me/mother and treat her. Unbelievably and rightly so, I bumped into DesiMD Online Healthcare service provider, offering various healthcare solutions that included a solution to my problem too – Ask a Doctor!
Ask a Doc Service
This is an amazing service, where I dropped a question in their 'Ask a Doc' web page and got an instant answer. I was asked to speak to gastroenterologist specialist for further advice. I immediately spoke to the specialist which was also available online as paid service. I immediately booked this paid service and opted for video consultation. He was an experienced, senior doctor and instantly explained the suspected diagnosis and asked my mother to go for some tests to confirm it.
Now, I was wondering how to take her for these tests, and again I found the same DesiMD service offering Health Checkup Packages too, which offered the same tests the doctor suggested and immediately booked it online. The Thyroid Aarogyam agent came home to collect blood samples the very next morning. The test results were sent online to my mail. I forwarded the test report to the specialist and he reviewed my mother's condition on the video and took a brief from her, then prescribed medicines and suggested a few things to do. She was alright in 20 days' time.
I can't thank DesiMD more, for offering various healthcare services on a single platform, making it so convenient for busy people like me, on the go.
Convenience
Multiple services on a single platform – That's what made life so simple! I didn't have to step out looking for doctors, didn't have to wait in queues to meet the doctor, I didn't have to take my mother to the diagnostic center for tests. I did not have to take leave from work, so no disruption from my work. Everything happened so fast and so meticulously.
No waste of time, no stress, no confusion, no effort. Sitting right in front of my computer at work, spending just a few minutes, I got this serious problem solved. I even got my mother's personal health records (PHR) created online on the same DesiMD website for future reference and convenience of the doctor. Her diagnosis, tests, PHRs and treatment all happened without me or my mother having to step out.
Pay it Forward
I took time to write this experience of mine, so that other busy professionals, who may face a similar problem like mine, should be able to also access this easy solution to healthcare for themselves or for their family members, from this online hassle-free healthcare service like DesiMD.
Article Shared by Prathibha (Software Professional) – a recipient of online healthcare services from DesiMD Healthcare.