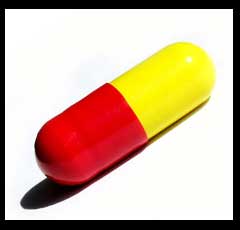 The coming into existence of the antibiotic-resistant still happens to be major public health problem say scientists who gathered at the largest meeting of infectious diseases.
The major concerns are resistant gram-negative bacteria and the bacteria that infects the young and healthy people. This problem is further heightened by paucity of new antibiotics that come down the pipeline, according to them.
Dr. Brad Spellberg, who is a member of the Infectious Diseases Society of America's (IDSA) Antimicrobial Availability Task Force and is an assistant professor of medicine at the UCLA says, "Antibiotic development is dying and we are running out of drugs. We have organisms that are already resistant to every antibiotic we can throw at them." He further adds," what will be increasingly seen in the coming decade is a dramatic decline in the availability of new antibiotics, which are desperately needed."
Spellberg addressed a gathering at the teleconference of the IDSA annual meeting in Philadelphia.
Antibiotic resistance, even when it involves new drugs has no doubt become an issue concerning gram negative bacteria. As a result of this even clinicians have been made to reach back into the arsenal, thus resurrecting a drug which has not been in much use in 20 years, polmyxcin. Presently, pathogens are becoming resistant to the drug.
Other infections are affecting the young and moving on from the hospital onto the community and back again to the hospital. For instance, Clostridium difficile, which happens to be a common hospital infection, is now targeting people who have not been in the hospital. These people have median which is around 53, whereas in the hospitals it is 70 says Dr. Ghinwa Dumyati, who is the lead author of the study. He is also an associate professor of medicine at the University of Rochester School of Medicine and Dentistry.
One is not sure from where these community cases are emanating, but many people, though healthy, were taking antibiotics.
Also, methicillin-resistent Staphylococcus aureus (MRSA) is the cause of severe illness in young as well as healthy people. Of course, these infections are not resulting in death or long stay in hospitals claims another study, says Dr. Fernanda Lessa of the U.S. Centers for Disease Control and Prevention.
According to another study, MRSA infections in the emergency rooms has increased by 211 per cent between 2000 and 2008.
Source: healthfinder.gov