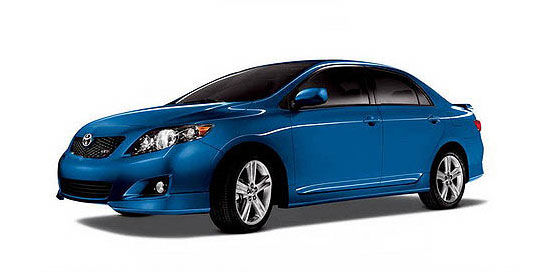 Toyota is planning to recall its Corolla which happens to be the world's most best selling car. There have been complaints of its power steering. This is obviously a great setback to the best selling car company.
The executive-in-charge of quality controls, Shinichi Sasaki said that the company was taken the complaints very seriously. An official of the National Highway Traffic Safety Administration said that an informal review would be conducted of the complaints in order to assess whether a complete investigation was required.
Of course the company also said that there were no issues with regard to the Corrolla sold in India. According to spokesman of the company," The Indian operations do not have any issues and we have different suppliers here. He also said that sedan had been assembled in India itself and the suppliers were actually from the Asian region. " The suppliers are from Thailand and Japan, and these do not have any issues."
Toyota is one of the world's renowned car and naturally it is a bit surprising that such incidents should occur. It has been a sturdy and well functioning car all these years and also very popular in many countries. In India also it is becoming popular.
The recall naturally has caused much setback to the company, although its standing in the market is definitely of high order. Such precautionary measures are essential in order for the company to maintain its standards. Worldwide, it is a highly rated company and its cars sell well in the international market.