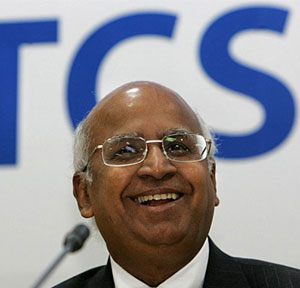 India's topmost software services which export, the Tata Consultancy Services (TCS) has recorded a jump of a quarterly profit, which definitely is more than estimated, surging outsource orders, easing pressure on the fees.
The firm happens to be a part of the Tata Group involved in commodities such as auto as well as services businesses. The net profit in the month of October- December had increased to Rs. 1,797 crore ($392 million) from Rs. 1,350 crore which had reported a year ago, under the US accounting rules. The quarterly profit under the Indian standards of accounting was up to the tune of Rs. 1,824 crore.
Comment: It is quite obvious that the global economy was showing signs of recovery after the recession and many Indian IT companies are having better export records such as Tata Consultancy and of course its rival Infosys Technology. This improvement in the global economy naturally provides much encouragement to other entrepreneurs especially the smaller ones which got affected very badly during the recession. Some in fact had to close down their services.
The revival of the global economy encourages the spirit of investment as well and investments implies more employment opportunities. The recent slump in the economy affected industry in India as well as abroad very badly. Many were thrown out of jobs and several firms had to cut down their costs. It was indeed a "depressive period" for entrepreneurs. Now the scenario is changing gradually, for the better. Entrepreneurs are now looking forward for better times ahead.