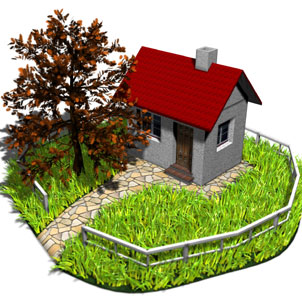 The special loans rates that were given as part of new home loans which happen to be less as compared to those that are offered to present customers will be withdrawn soon. This implies that there would be a hike of up to 2% in the interest rates that are being offered by both the public as well as private bank in the coming next month.
This withdrawal of the facility, which usually covers the first 2 years of the loan period, is being done as now the recession is slowly getting over, and incentives given during that period are being withdrawn. This is also keeping in tune with the Reserve Bank of India's view that banks must not discriminate against older customers.
This was decided upon a meeting consisting of top bankers as part of RBI's post-policy review meeting. The RBI of course in its communication did raise a question enquiring why the Indian Bank Association (IBA), which is umbrella body of the entire commercial banks that why the lower rates of interest could not apply to existing customers.
Most of the commercial banks have decided to withdraw the special loan facilities which happen to be as low as 8% which happen to be much below the prime lending rates (PLR). The first bank to decide upon such a move is the Union Bank of India. It has already informed all its branches.
The banks have obviously turned the suggestion of the Reserve Bank of India requesting them to extend the cheaper home loans to the customers already existing as the move would have impact upon their existing bottom line.
Comment: Recession was a time which caused much set back to industry all over and even the banks were not spared. Property rates became low and also investments were less. Banks began making special offers on home loans to encourage customers to invest in real estates. Now that the situation is improving, naturally these offers are being withdrawn.