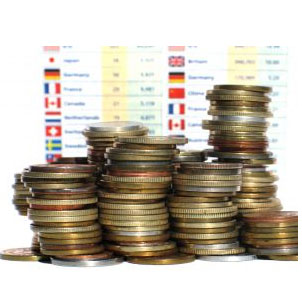 Inflation has gone up in these 13 months to about 8.56 per cent in January. Fears continue to exist that there might be withdrawal of stimulus package in the upcoming Union Budget that can possibly lead to an increase in higher taxes and apply further pressure on prices.
The increase in the rate of price rise has no doubt breached the estimate of RBI to further tighten up the monetary measures at a time when the economy has been projected to grow even beyond 7.2 estimated by Central Statistical Organization.
It has been predicted that the inflation would touch 8.5 % by the present fiscal-end, the RBI is withdrawing about Rs. 36,000 crore from the banking system. Since there is a demand for partial withdrawal of the stimulus measures that have gathered much steam with the industrial growth which happens to be 16 month period high of 16.8 (December) and the economy being projected to grow around 7.2 %. The hike in inflation may pose a problem for the Government.
D.K.Joshi, principal economist says," There is a tough balancing act for the finance minister in the Budget. If he withdraws stimulus then it would put pressure on inflation. However, withdrawing stimulus is necessary to reduce the fiscal deficit. Economists are of the view that the inflation will be in double digits by the end of the fiscal year.
Inflation is mostly related to food items and has not gone up as far as manufactured items are concred. Except for sugar, most of the manufactured were of course under control. Items such as edible oils, cement, iron as well as steel, metal alloys as well as products which are made of non-metallic mineral, wood, leather have definitely declined every year.
Comment: Inflation particularly with reference to food items has caused much misery to poor and even the middle-class income group find it difficult to meet both ends. Essential food items such as pulses, rice, wheat have increased tremendously which people require on a daily basis. As recession is still to get over and naturally the income of the people is not as high or some are even jobless and dependent upon their kith and kith for finances, inflation adds to their woes.