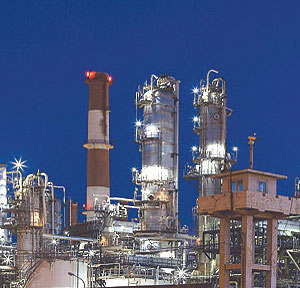 China is systematically killing the Indian manufacturing sector according to Larsen & Toubro which belongs to the private sector. The company felt that 25% anti-dumping duty must be put into effect on Chinese goods. Commenting on it, Mr. Naik, Chairman and managing director of L&T said " China has a fixed a currency. It is not a market economy like ours. China is systematically killing Indian manufacturing sector. He said that there are taxes on goods manufactured locally, but none on imported products (from China). This, he felt, was an unfair situation for Indian goods. "This is why there should be 25% anti-dumping duty on Chinese products." Naik said.
Being more specific about the power equipment sector, of which the L&T is a major player, Naik said . " The Indian Power companies, especially those in the private sector have placed huge orders for power plant equipment with China. We can say that Chinese power sector is virtually working for India."
He is of the view that it is not good " that 80% our dependence for power plant equipment is on one country, and that too China." China must not grow at the cost of Indian companies according to him. He further says," The day China opens its economy, its prices are bound to go up by 25%. But unfortunately we are not taking any steps to stop it."
The special steel manufacturing and ultra heavy forgings unit at Hazira is JV Nuclear Power Corporation of India. They will start beginning its operations between March and May next year. The company is also investing over Rs.5,000 crore for setting up facilities in order to manufacture boilers, turbines and modular fabrications. A ship-building unit as well as a power plant has also been set up at Hazira facility.
China and India are coming into fore as world powers. After the recession is over, the economies of both these countries is likely to develop well and perhaps prove a challenge to the Western economies. Naturally since China will also gain economically, India has to ensure that it is not overshadowed by it.