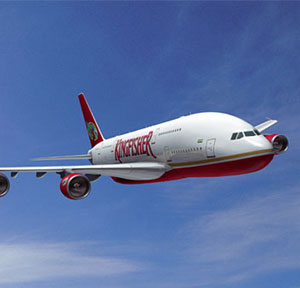 There is much economic recovery in the domestic air flight and has no doubt made a comeback in the year 2009. The overall traffic registered an increase of 7.9% more as compared to last year. During 2008, air traffic came down by 5% with about 412 lakh domestic fliers traveling by air as compared to 433 lakh in 2007.
Since July there as been an upward trend and the number of fliers has gone up to 445.1 lakh fliers in the year 2009, although during the first half there happened to be "double digit fall in percentage. For example, in the month of December last there was an increase of 33% rise with 44.8 lakh people flying within the country as against 33.7 lakhs in December 2008.
Kingfisher as well as Jet Airlines have of course been operating their respective fleet with their budget airlines. Market share of Indigo, Jet life as well as Spicejet, GoAir and JetLite was around 38.5%. This figure has certainly gone up to 55% or 60% or so. This figure is of course after one has added up to the combined share of Jet Konnect as well as Kingfisher Red which happens to be budget brands of main airlines.
According to the well known travel agent, low fare was the way to survive as well to go ahead. It is very surprising according to him that Air India decided not to have a low budget airline. Kingfisher lost out to Jet Airways last year, the latter being Naresh Goyal airline which in 2009 had a market share of 25.4% which has been followed by Vijaya Malaya's Kingfisher with a market share of 23.9%. Air-India incidentally finished at 17.5% share placing it in third position.
Obviously situation is now improving in the Indian aviation sector. Number of fliers are increasing. During the recession the airlines received much setback. Many had cut costs and even tried to lay off their personnel. Now of course there is revival and the aviation sector is certainly showing an upward trend.