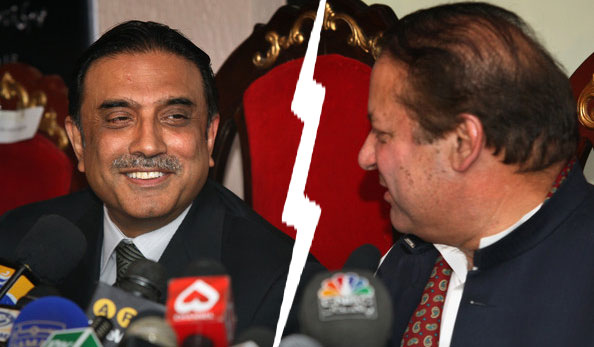 Due to immense domestic as well as international pressure, Pakistani President Asif Ali Zardari took a decision to lift Governor's rule imposed on Punjab. He allowed opposition party PML-N led by Nawaz Sharif to set up the government in the province, which happens to be politically crucial.
The decision was taken immediately after a meeting was held to implement a deal sponsored by US and UK and in consultation with Pakistani Army, that Zardari should sort out the present political crisis in Pakistan within 24 hours and prevent the lawyers protesting against the Government from entering Islamabad. Pakistani Prime Minister, Yousaf Raza Gilani was given the task to convince Zardari the importance of being flexible in resolving the crisis.
Zardari had imposed Governor's rule in the province of Punjab in February 25th after the barring of PML-N leaders Nawaz Shariff and brother Shabaz Sharif from standing for elected office by the Supreme Court.
The army chief General Ashfaq Parvez Kayani had warned Gilani by saying "You should play your constitutional and legal role in calming down the situation." Za rdari has also agreed to Salman Taseer, Governor of Punjab convening the provincial assembly in order to elect a new leader of the House from opposition party PML-N, which happens to be the single largest party over there.
It is quite obvious that the army has played a crucial role in the matter forcing the hesitating government to act. However, the US assured that there was not likely to be an army coup similar to the one carried out by Musharaf in overthrowing the government of Sharif in 1999. Of course, Kayani had a number of times expressed his displeasure at the way the government was handling the political situation.