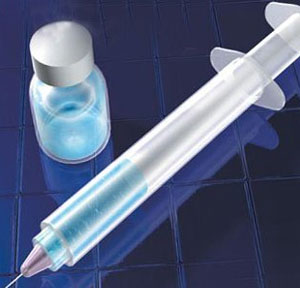 Many are raising questions whether the HINI flu was exaggerated to please pharma companies. There is evidence that indicates that several members of World Health Organization (WHO) vaccine board had pressurized countries to purchase HINI vaccine which had tie up with various pharma companies.
The expose to this effect had appeared in the Danish daily newspaper ' Information" in Dec. 2009 .
Documents that had been made available through the Danish Freedom of Information Act indicated that Prof. Juhani Eskola, a Finnish member of the WHO board on vaccines, " Strategic Advisory Group of Experts" (SAGE) had received 6.3 million euros in 2009 for his research on vaccine, THL, from the manufacturers of vaccine GlaxoSmihtKline(GSK). The Danish paper has stated that SAGE advices the Chief of WHO Margaret Chan who recommends what vaccines to be purchased and how a country must purchase.
The newspaper report also says that that there are six other members of SAGE who have financial links with various pharmaceutical companies. These include Dr. Peter Figueroa, Dr. Neil Ferguson, Prof Malik Peiris, Dr. Freidich Hayden,Dr. Arnold Monto, as well as Albert Osterhaus. Many of these pharma companies that the members of the vaccine board had links with happen to be manufacturers of vaccines such as GLaxoSmithKline (GSK), Novartis, Solvay, Baxter, Sanofi Aventis Medimmune.
HINI flu had affected many people all over the country causing several deaths. It is but natural to be vaccinated against it. Since it causes death also, it is better to get oneself vaccinated.
Comment: No doubt the allegations made against the WHO vaccine board does not appear to be very encouraging as the world body is the hallmark for ensuring good health all over the world.