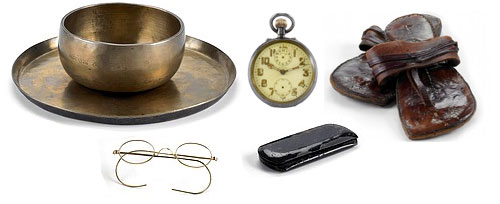 Auction Items: Mahatma Gandhi's watch, a brass bowl, sandals, steel-rimmed eyeglasses, results of his blood test from Irwin Hospital – New Delhi and a plate.
The above Mahatma Gandhi's memorabilia finally came to India for $1.8 million. The final bid for the auction was made by Tony Bedi who was bidding on behalf of Vijay Mallya chairman of the United Breweries.
The bidding started at $20,000 and within seconds reached $1 million. An American antique dealer pushed the prices up from $1 million to $1.7 million. He finally gave up when the auction reached $1.8 million.
James Otis was auctioning the items who happen to be a documentary filmmaker and a self-proclaimed pacifist. The auction took place despite James Otis statement where he said, "In the last few hours, I have decided, in the light of the controversy, not to sell Gandhi's personal items".
Prized memorabilia of the Father of Nation will be back to India within two weeks.