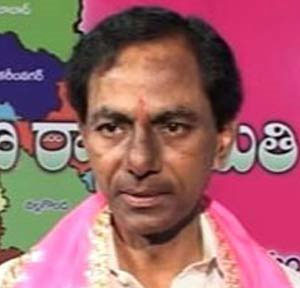 The issue of Telangana remains unsettled, causing a political stalemate. The pro- United Andhra and Pro-Telangana parties are unhappy with the way the Center is handling the issue. At the January 5th meeting in New Delhi the eight political parties from the state stuck to their respective stands and naturally the Center was not in a position to settle the issue immediately.
This feeling of unhappiness expressed by the state political leaders was conveyed to the Union home minister, Mr. P. Chidambaram who was met by various leaders of respective parties individually. The people of Andhra Pradesh are obviously faced with suspense as to what would be the final outcome.
The state is of course experiencing rare peaceful conditions after so much tension, whereby pro-united Andhra groups and pro-Telangana groups protested and agitated. Several properties were destroyed. The residents felt very insecure and threatened.
The Telangana Joint Action Committee led by the Telangana Rashtra Samiti (TRS) president K. Chandrashekar Rao organised an emergency meeting in New Delhi and decided that peaceful agitations for carving Telangana would continue till the Center decides on statehood for the Telangana people.
Mr. M. Kondandaram, convenor of JAC said, "The JAC also decided to hold meeting of all elected representative from the region in the next 3 or 4 days, and if no positive decision is announced by the Center by then, we will force a constitutional crisis in the state my making sure that resignations of all 119 Telanagana MLAs,17 MPs and the MLCs are accepted."
Although, Chandrashekar Rao informed the media that he was happy with the outcome of the eight party meeting held with P.Chidambaram at New Delhi, yet sources revealed that was actually quite unhappy the way the Center handled the whole affair. Chidambaram requested KCR to withdraw all agitations as now there was time-bound way of dealing with the situation had begun; but KCR felt that the agitations cannot be stopped as the Center has not made any commitments .on the issue. Chidambaram asked KCR to ensure that the agitations were peaceful.
The problem faced by the UPA Government is the unhappiness expressed by the state leaders belonging to the Congress as well as TDP about the manner the Center has handled the issue. The leaders of the Andhra TDP opposed the decision of the Center to set up a committee on Telangana. Says TDP Andhra leader and politbureau member Y. Ramakrishnudu, "If the Center appoints a committee, then it should look into the demands of statehood made in 12 other states including Tamil Nadu."