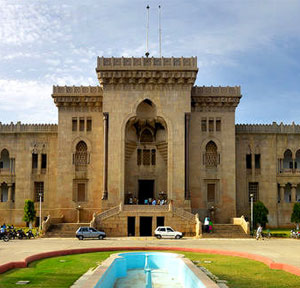 The Congress leaders belonging to the Telangana region deny that there is any Maoist influence in the present agitation for separate statehood. They informed the Center that making use of such a pretext to delay the formation of the new state was not acceptable to them.
These feelings were conveyed by Congress delegation from Telangana region to the Union Home Minister, P. Chidambaram, which included MLAs and MPs. The leaders said that the Governor of Andhra Pradesh ESL Narasimhan appears to have conveyed this view to Chidambaram in the report he submitted on the law and order situation in Andhra Pradesh to the Union Home Minister on December 4th. Commenting on this M. Jagannathan said," There is no Maoist presence in the Telangana movement. In fact, the recent bandh call given by the Maoists in the region was an utter flop. The Telangana movement is a peopled one. Any attempt to discredit it by attaching the Maoist tag is unfortunate and unacceptable."
The Telangana JAC held a meeting at the Constitution Club in New Delhi and condemned the "smear campaign" of the Governor. The Telangana leaders claimed that the late Chief minister, Y.S.Rajashekar Reddy had very effectively finished off the menace of the Maoists with in the state.
Commnet
The Telangana agitation has now and then come to fore. It is felt among a section of state leaders, that this part of the state had been neglected and that the Telangana people were overlooked in Government appointments. As one is aware the Telangana region had for several number of years been under Nizam rule and the Mughals had also made forays into this region. Aurangzeb came up to Golconda area and then retreated. The language and culture of the Telangana does vary from that of the Rayalseema and Coastal Andhra. Earlier also students had protested for separate statehood, but they could not achieve their goal. Now again they took to the streets for the same cause. The Osmania University Campus here in Hyderabad played a pivotal role in Telangana students' gatherings to seek a statehood for their region.
In the coming few days the Center will decide upon its future course of action. In Hyderabad much restraint is being maintained by all parties to maintain law and order. Students of Osmania University have decided to sit for their examination this year so that the university does not declare it a zero year.