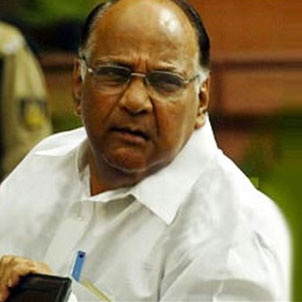 Expressing the view that the farmers must get a good price for their produce, the Union Agriculture Minister, Sharad Pawar said that price had not resulted in any embarrassment for the UPA government or for that matter to the Prime Minister, Dr. Manmohan Singh.
Pawar said that the purchasing power of the farming community, which consists of 62% of the population of the country, must increase. This will ultimately increase the prices of the commodities. He was addressing a prize distribution ceremony of a state-level competition which have been organized for the students of the agriculture universities. Also present on the occasion were Baramati MP Supriya Sule as well as state agriculture minister Balashaeb Thorat.
Pawar said that the middle as well as upper middle classes are in a position to bear the price rise. Those who are economically poor are able to get their food grains at cheaper rates on account of government subsidies. "Every year, the Union government spends Rs.60,000 on subsidies as a result people from the economically weaker section get wheat and rice at Rs. 4 per kg and Rs. 6 kg, respectively", he said.
With regard to inflation, Pawar said he was very surprised that the wheat-growing farmers had welcomed him in North India. He thought that perhaps they would be angry with him as the food grain prices had gone up." But due to inflation, they got higher prices for their crop. They used this money for purchasing vehicles, reconstructing houses. When I was in Solapur district, which is a drought- prone area, recently, I was told that in the last four months, 55,000 new two wheelers have been registered."
"If farmers are getting good returns, I have no issues with being criticized in Parliament," he said.
"India has 3% of world's water,4% of land and 17% of the world's population. The farming community which feeds the entire country should be strengthened. It will control migration and dependency on import," he added.