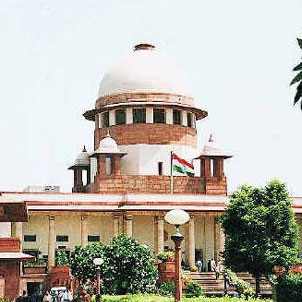 The Supreme Court had clearly stated that general category candidates, who clear the competitive examinations but are wait listed due to lack of postings cannot avail of posts that have been kept aside for reserved category. Several of the postings for reserved category remain vacant, the Supreme Court does not favor that they be filled up by general category candidates.
The ruling states that the merit list is only for that category that is the general category. This is the foremost intervention in the "merit-versus-social justice debate."
The ruling had come into effect on account of the appointment of district judges in the Delhi Judicial Services. The aggrieved candidates said that after filling up of the 13 posts had been notified as far as the general category was concerned, there were vacancies left in the reserved candidates which could accommodate them.
The Bench comprised of Chief Justice KG Balakrishnan as well as Justices B.S. Chauhan and Deepak Verma who had rejected the petition on the ground that it would result in being patently illegal to appoint more persons who were rather in excess of the vacancies that were notified.
Says Justice Chauhan while writing out the judgment, " Any appointment made beyond the number of vacancies advertised is without jurisdiction, being violative of Articles 14 and 16 (1) of the Constitution, thus a nullity, in executable as well as unenforceable in law,"
Comment: To encourage candidates belonging to the backward classes of the society, reservation in Government jobs was introduced. Several seats have been reserved for the scheduled caste as well as scheduled tribes. The purpose is to uplift them from their backwardness and provide them with opportunities to better themselves. Many of these posts remain vacant on account of lack of candidates.