Zomato was founded in 2008 by Deepinder Goyal and Pankaj Chaddah as a restaurant search and discovery platform. 10 years later Zomato has ventured into online order and food delivery, takeaway, and launched subscription programs like Zomato Gold and Zomato Piggybank. Their recent foray into B2B food & ingredient supply to restaurants proves their desire to conquer everything food related.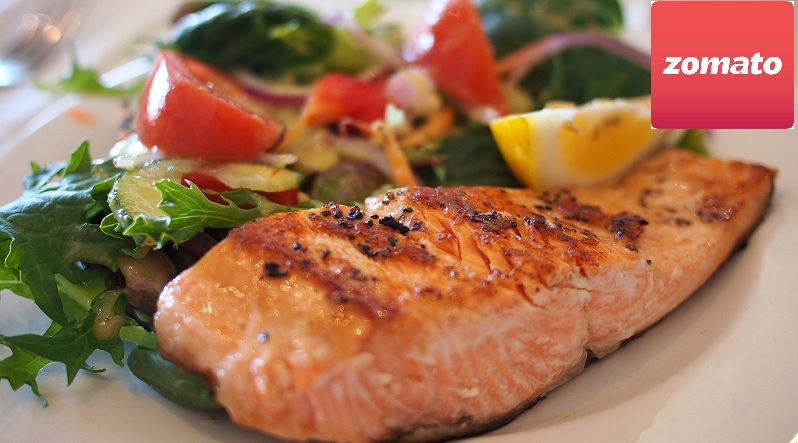 Reachout
Offering services across 65 Indian cities, Zomato has its presence in tier-2 and tier-3 cities as well as the tier-1 cities like Bengaluru, Chennai, Delhi, Hyderabad, Kolkata, Mumbai, Pune, and Ahmedabad. The company has also launched its services in countries like United Arab Emirates, Sri Lanka, Qatar, the United Kingdom, the Philippines, and South Africa and the next year to New Zealand, Turkey, Brazil, and Indonesia.
In recent years, Zomato has emerged as the biggest powerhouse in the food sector but how did they accomplish this? Here's a look:
Growth
Food delivery is the prime contributor to Zomato's growth accounting for 65% of their revenue. According to reports, Zomato recorded more than Rs 460 crores in revenue in the financial year 2018 alone. Having a delivery only menu and kitchen spaces for restaurant partners which prepare delivery-exclusive food has helped Zomato edge out competitors Swiggy despite starting the delivery service a year later.
Subscription Programs like Zomato Gold which offer users huge benefits in terms of amazing discounts and complimentary dishes/drinks (1+1 on food and 2+2 on drinks) have proved to be a huge success. The program registered 26000 subscribers in just 8 hours! Currently, the program has over 500,000 subscribers with 4000 and more restaurant onboard.
Marketing
Marketing is all about creating a buzz and Zomato marketing revolves around the concept. They include a fun element in all their marketing activities be it a billboard or social media post. They want people to discuss their campaign.
Talking about discounts and offers, Zomato ran monthly campaigns providing an exclusive promo code (valid for use up to 3-4 times/user) to consumers which could be used to avail 30%, 40% discount or more on food orders. Many coupons and deals companies like GrabOn also list latest Zomato coupons and offers on their page.
Zomato's loyalty program Zomato Piggybank has been another hit for the company. The incentive comes in the form of points called Z-coins which can be redeemed against food orders. The program is also a part of the CSR activity in which Zomato has tied up with reputed NGO Akshay Patra and donates Re 1 for every order placed. This donation is used to drive Akshay Patra's initiative to provide mid-day meals to school kids.
Through HyperPure, Zomato's directly reaches to restaurants and provide them fresh ingredients and produce, ranging from vegetables and fruits to poultry, seafood, meats, milk and more.
These are just some of the avenues Zomato has leveraged to reach the position it is at today and continues to grow.