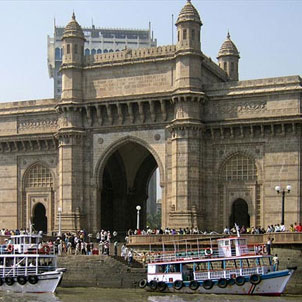 Rahul Gandhi and Uddhav Thackeray escalatd their exchange of words regarding Mumbai being open to all settlers. Rahul firmly said that those from Bihar and UP had every right to work in Mumbai. He strongly condemned the Shiv Sena stand's against the entry of migrants into Mumbai.
The Bihar assembly elections are due this year and Rahul naturally wanted to impress upon the Biharis that they had every right to work anywhere in the country.
Uddhav Thackeray wrote in the party organization "Saamna" that Rahul had insulted the Marathis cops who had died in the terrorist attack. Even senior level leader Manohar Joshi said that not only had Marathi cops fought against the terrorist but also the firebrigade personnel were also Maharashtrians.
Chief Minister of Maharasthra, Ashok Chavan very strongly supported Rahul Gandhi's view point about migrants working in Mumbai. "The Congress has been following secular policies and as Rahul said, Mumbai belongs to every Indian. When it was attacked it was defended by everyone without any discrimination on the basis of caste, region or language." He further said that, "We will not allow anyone to take the law in their hands and we will take stern action."
The Sena has being raising its voice against the BJP as well as RSS stand that Mumbai is open to all Indians. Any body can reside there.
Comment: Siva Sena has always felt that Maharasthra is for Maharashtrians and is against migrants from Bihar and UP from coming and settling in Mumbai. Those who did not favor felt that India was democratic and a free country and people could settle and work where they wanted.
Commenting on what RSS had to say about migration to Mumbai, the Maharashtra CM said that, "I do not know what it is saying but for the first time it seems to be saying something in the interest of the nation."