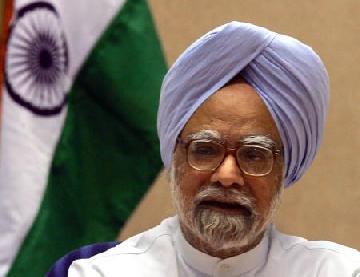 Three weeks ago India stunned the world market by its decision to purchase 200 tonnes of gold from the International Monetary Fund for $6.7 billion to make sure it is a hedge against the weakening of the dollar. Dr. Singh also tried to soothe the sentiments of the United States. The decision of the Reserve Bank of India to swap dollar for gold was felt by the political capitals and financial markets of the world an implicit voting in favor of no- confidence vote in the US economy.
Dr. Singh it so appeared felt like averting the chances of Obama administration taking offence at India's action to lowering the dollar exposure of its own foreign exchange reserve. Dr. Singh while endorsing the economic resilience of the American economy said that that the setbacks it was now suffering were temporary. Dr. Singh appreciating the dollar said "as far as I can see right now, there is no substitute for the dollar." He said his feeling " is that we have not entered an era of irreversible shift in economic strength of the United States."
These comments were expressed by Dr. Singh in an interview given to Fareed Zakaria on CNN.
Off late the world is looking up to China and India as major global markets. The US President Barack Obama recently visited China. Now that the recession is getting over, both the economies are recovering slowly, although US is still facing economic problems in terms of recovery from recession.
Both China and India, it is often predicted are likely to dominate the world scene in the coming future.