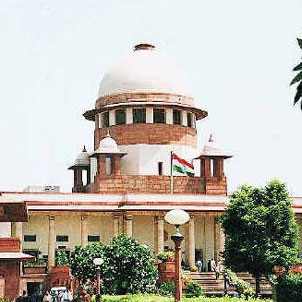 Overcoming their differences, political parties grouped up to back up the Supreme Court on its decision to provide identity cards for the women belonging to the Muslim community by stating that photo ID was an instrument to empower them.
Congress spokesman Shakil Ahmed says, "the photo identity card is the basic symbol of empowerment for any citizen in a democracy; how can anybody deprive the Muslim of that right?"
Ahmed also said that while visiting Haj, for passport purposes Muslim women were photographed. He said no Islamic country had asked for ban on such requirement. Ahmed felt that some "little-known and obscure outfits were making an issue of it. BJP vice-president Mukhtar Abbas Naqvi said it was important to oppose the" fanatic views" of placing hurdles in the process of issuing the voter identity cards to Muslim women.
Naqvi said that India was the largest democracy as well as an open society. "There is no need to weaken the democratization process."
CPI member D Raja commenting on the issue said that the photo IDs for the Muslim women was more like placing the clock back. " A lot of Muslim women are coming out of the purdah; they are also fighting elections and getting elected. The fundamentalist forces should realize the democratic temperament of the times."
Jamait Ulema-i- Hind spokesman Abdul Hamid Naumani commenting on the Shaira said that it also made concessions for exceptional circumstances. " We cannot call the Supreme Court pronouncement wrong; for the purpose of making a passport or an identity card a Muslim woman can be photographed, he said.
Naumani of course expressed the view that women officials must be present while the Muslim women were being photographed.
All India Muslim Personal Law Board member Kamal Farooqi who said there was no problem in taking photographs of Muslim women for the voter ID." It is a basic requirement for the purpose of security and identification," he said. He further said that one must keep the security problem in view and therefore one must cooperate with the authorities.