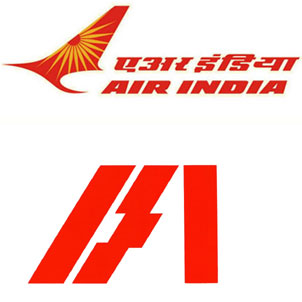 Earlier plan was to rehabilitate Air India by merging it with Indian Airlines; now again to give it a boost to the plans are to demerge it. In August 2007 both the airlines were merged, although there was much criticism about the move.
The rehabilitation move has of course not proved up to the mark and therefore the Government has made a proposal to undo the decision and make them into separate en tities. The Government is of course very nervous regarding the viability of the bailout plans for the carrier which is not doing so well.
It is understood that the proposal has been placed by the secretary of expenditure in the ministry of finance before the E-GoM on Air India will be getting back their comments on February 3, when the group will meet again.
The merger had been mooted as well carried out by Praful Patel, Civil Aviation Minister. When asked about the present move the minister stated his disagreement. The ministry of course admitted that the domestic as well as international operation of Air India would definitely continue as separate units.
The merger was justified by Finmin officials stating that, "International and domestic aviation markets behave differently. Their problems are specific and have to be different." CPI(M) leader Sitaram Yechury as head of the parliamentary standing committee on transport, tourism as well as culture had strongly criticized the merger as being a awful decision that did not work.
Says Yechury, "the manner in which the merger was implemented and the manner in which various issues connected to the merger were tackled has led to an unfortunate situation."