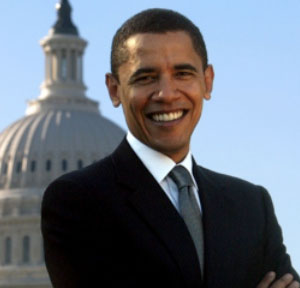 US President Barack Obama has made a pledge to stop US companies from creating jobs overseas and favored the creation of jobs on US soil itself. He also warned Americans about the increased competition from China and India.
In the first State of the Union address given by him in the midst of economic downturn, Obama drew attention to jobs being lost to foreign markets. He felt that business must stay within the country. " It is time to finally slash the tax breaks to companies that create jobs right here in the USA."
No doubt Obama's first year in office has been faced with economic slowdown and loss of jobs. He said that China was not waiting to revamp its economy and neither was Germany as well as India.
" These nations aren't playing for second place. They're rebuilding their infrastructure. They're making serious investments in clean energy because they want those jobs. Well, I do not accept second place for the United States of America", he said.
Obama also set up a target of doubling the US exports in the coming next five years. This set goal would bring pressure on several countries such as India who would have to open their market for US goods.
" We have to seek new markets aggressively, just as our competitors are. If America sits on the sidelines while other nations signing trade deals, we will lose the chance to create jobs on our shores. But realizing those benefits also means enforcing those agreements so our trading partners play the rules" he said.
Although the focus of the address was mostly on domestic issues, Obama also indicated to the international community that the US intended to make its way out of Iran as well as Afghanistan and will at the same time secure itself on the home front.