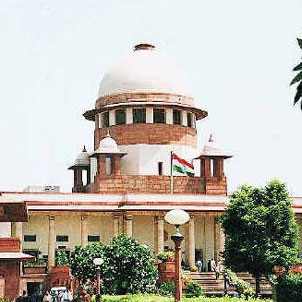 Supreme Court has clearly stated that burqa clad women will not be given voters identity card if they refuse to remove their veil for having photograph being taken for having their names on the roles. The Apex body rejected the argument that going by religious sentiments that burqa clad women cannot show their face to other men. Their religion prevents the women from lifting their veils.
Counsel of the petitioner M Ajam Khan said that "purdah-nashin" women lifting their veils for being photographed would amount to sacrilege. Their photograph would be seen by other men.
Ajmal Khan said it would hurt the religious sentiments and that it was right on the part of the Election Commission to expect "purdah-nashin".
The Supreme Court bench consisted of Chief Justice KG Balakrishnan as well as Justice Deepak Verma. This order has been passed at a time when a controversy is there in France with regard to banning of wearing full length burqa, which brought about many protests from many quarters.
The Bench said: " If you have such strong religious sentiments, and do not want to be seen by members of public, then do not go to vote. You cannot go with burqa to vote. It will create complications identification of voters."
Making a reference to Madras High Court order upholding the ECs insisting on photograph without any veils, the Bench also stated that the elections have also taken place without of course staying the order given by HC.
The Madras High Court in 2006 verdict upheld that faith as well as practice were of course on two different set of planes. There was of course nothing wrong on the part of the EC to insist upon a photograph of a face of a woman who was 'purdah-nashin' for the preparation of the electoral rolls.