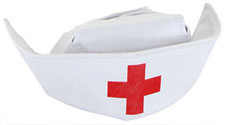 At present the ratio of nurses is very low at one nurse for about every 1,100 people in India. This has definitely made the health ministry to finally realize what a precarious condition the nursing profession was. The country is presently facing an acute shortage of nurses who are trained.
In order to increase the number of nurses available for service, the ministry has decided to allow married women to also seek admission for the nursing professional courses.
The Nursing Council director T. Dileep Kumar who has a written a letter to all the states giving required directions that they could allow married women to seek admission in nursing colleges.
On the whole India has about 2,000nursing diploma schools, 1.200 nursing degree schools as well as 261 MSc nursing colleges. Every year, about 60,000 nurses graduate. Says Kumar," But majority of them work in the private sector. At present, we have a gap of 3.5 lakh nurses."
The reason why India is facing a shortage of nurses is because many qualified nurses are going off to Europe. The ministry no doubt has enhanced the retirement age of the faculty in nursing colleges to around 70 years. At the consultative committee parliamentary meeting on health it was decided to relax the qualification as well as experience of the nursing teachers to about 2012. Also the eligibility requirements for admission for the diploma as well as the degree course has been relaxed by about 5%.
Comment: Now many young women are joining the nursing profession, but are going abroad for greener pastures. There is paucity of trained nurses in Government hospitals as many prefer to work in private ones. The earlier stigma attached to this profession is no more. Now many prefer to join it as it is a well paying profession abroad.