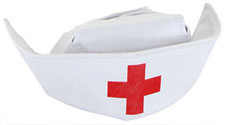 The stand taken by US president Barack Obama to recruit nurses locally has sent shocked a large number of Christians who are residing in central Kerala. The Florence Nightingales from here went abroad for further training and work and better pay packets.
The remittances sent by the nurses from abroad bolstered the Kerala economy tremendously. Also the nurses gained monetarily. They are able to send their children to engineering and medical schools.
A nursing job in the US is a "dream come true" for the nurses from Kerala, and most of the majority of the nurses, nearing 3,000 and odd graduates who pass out from 60 nursing colleges in the state on an yearly basis prefer to go to the US to earn highly remunerative salary. In India, of course, the nurse-population density is very low, about 8 per 10,000, whereas the world average is 33. Although, official figures are not available, about 10,000 nurses are employed in US at varying levels.
As there happens to be a strong demand for nurses, the Kerala Government recently liberalized the admissions in the nursing colleges by waivering the requirement for an entrance examination for the graduate nursing course. Of course, this has resulted in the setting up of institutions that are self-financing. These institutions attract students by claiming that there is a great future for them in the US as well as in West Asia.
Nurses are, of course, attracted to these far off places. After all, abroad a nurse earns about Rs.2.5 lakhs a month. In India, the salaries are very low. The starting salary is somewhere around Rs.5,000. This is the main reason why many nurses are leaving. They are able to earn well to pay for their post-graduation studies. Here, in India they are either required to sign a service- bond in hospitals or are forced to take loans to study further.
The problem these nurses face in the US is communicating in English. Their English and interactive skills are poor. It is important to have good grades in the English language for appearing at the Registered Nurse Examination in the United States. Those who are unable to clear the examination prefer to work in sanatoriums and old age homes.
The view held in Kerala is that it would be difficult for the US Government to meet the deficit in trained nurses in the US in case nurses from other countries are not allowed. Yet the fact remains that the demand for nurses from outside US will definitely decline in the years to come.