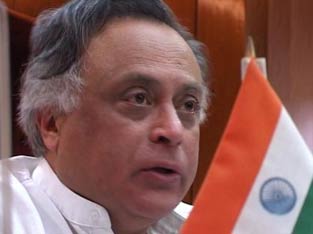 Following the footsteps of China, India has also decided to go in for carbon cuts. India said it would voluntarily cut its carbon intensity by about 20-25%. Of course, this would be based on the domestic level. This is definitely a big leap in the sphere of emission cuts.
The meeting, which was also attended by the Indian environment minister, Jairam Ramesh was held at China, whereas in many emerging countries participated. This decision was taken by the Indian government in order to show that it was not in any way a hindrance to the ongoing talks on climate change which shall be held in Copenhagen on December 7th. The minister said at the meeting that "I don't think we can sweep (aside) the fact that China, Indonesia, Brazil, South Africa, and peer group countries have put down voluntary, unilateral, non-legally binding, quantitative targets."
Earlier China had decided to willingly bring down its energy intensity by 40-45% from 2005 levels in the next decade. The Chinese had decided upon as a response to the decision taken by US to reduce its own emissions by 17% below the 2005 levels by 2020.
This move on the part of China, India and the US is to off set the pressure from other developed countries and NGOs which are very much concerned about global climate. These countries have often set up the so called "global green Agenda".
Commenting on the meeting and China being the host of the meeting, Ramesh said," This is a leadership-cum-public relations drive by China. The message of the meeting is that China wants to lead and it has fulfilled its international obligations. They have called the meeting from a position of strength as they have already announced emission targets."
It is evident that China has a "high-energy intensity level" on account of its higher reliance on the manufacturing sector. On the other hand, the economic growth of India is dependent upon the service sector.
The conference at Beijing consists of key developing countries that include South Africa as well as, India and Brazil has been called by China.