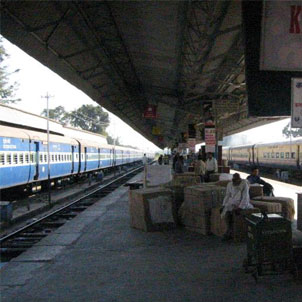 It has been decided by the Railways to close down all the 24 cyber cafes at major railway stations across the country after they have failed to earn expected proceeds. This development would definitely be hampering the attempt of the Railways' attempt to attract private firms for infrastructure projects.
Railways had actually taken a decision to set about 82 cyber cafes on the railway premises all over the country in 2006 on a franchise model based on revenue sharing. By around 2007, 24 cyber cafes have come up at major stations which include New Delhi, Howrah, Mumbai Central, Hyderabad, Secunderbad, Lucknow as well as Bangalore. Says, a senior official of RailTel, which is a subsidiary of the Indian Railways,"After functioning for about 2 years, all these cafes are being closed down though the operators had a five-year contract with the railways. "According to the official the business at the cyber cafes was not up to the expectation and one had to shut them down.
RailTel has been responsible for making commercial utilization of telecom facilities on the railway premises, which was responsible for coordinating the setting up of cyber cafes at stations. Two franchise operators had been selected, VSNL as well as Sify, through the process of tendering. As per agreement made out revenue sharing type of model had been worked out with the operators for making use of the railway land.
The official further adds,"Today, technology has developed a lot. The e-mail and other related facilities in mobile phones are easily available. As a result, the cyber cafes at stations could not attract many customers."