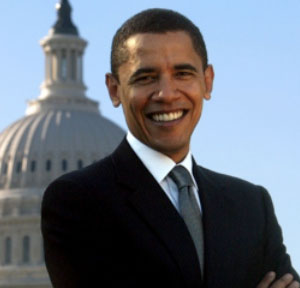 Security at Obama's parties seem to be at low ebb. Sometime back a couple had gate-crashed at a reception given by the US President Obama to Indian Prime Minister Dr. Manmohan Singh last November, thus causing a major security lapse. Now again it has come into focus that there was another gatecrasher at the party , which is not only funny for a high profile country like the US which usually boasts of its efficiency, but of serious concern to both the nations as senior leaders of both the respective countries were there.
The third gate crasher was identified as Carlos Allen, who happens to be a Washington DC political player. He apparently joined the team heading for the party in a van heading for the White House and managed to pass through the magnetometer security screening at the Willard Hotel, where the Indian team was staying. The van was cleared by the US Secret Service as they assumed everybody had been screened.
Of course, Carlos did not manage to get his photographs taken with the US president unlike the Salahi couple. The statement given by the US Secret Service says," The subject traveled from a local hotel, where the official Indian delegation was staying, and arrived at the dinner with the group, which was under the responsibility of the department of state. This individual went through all required security measures along with the rest of the official delegation at the hotel, and boarded a bus/van with the delegation."
Comment: The security lapses in the US where the heads of states are involved does not give a good impression how a developed country like the US was handling its high security affairs. Earlier several presidents have been assassinated due to security lapses and naturally such incidents should not be taken lightly. With extremist threats in India and bombing of several places within the country, one would expect that the Prime Minister of India requires tight security. Even the US has experienced the wrath of terrorists when the World Trade Center collapsed like a paper box. The US president was also at a risk of such violent acts. Under such circumstances, one would hope that the US authorities ensure that such security lapses do not occur.
US is country which people look up to resolve many of their problems. Security is one. Many countries seek help from US to tighten their security arrangements. If such security lapses occur in the US itself then naturally other countries would hesitate to seek advice on such matters from US authorities.