Whether you need challenging projects or unbound travel or a strong career ladder to climb on, bank jobs offer it all with handsome pay. Be it any professional or nonprofessional job, there is none like a bank job which offers maximum advantages to a career. Today in this cut throat competitive world, the economy of the country is growing at a rate which has been never witnessed before which is also one of the reasons for more number of job vacancies in the bank like never before.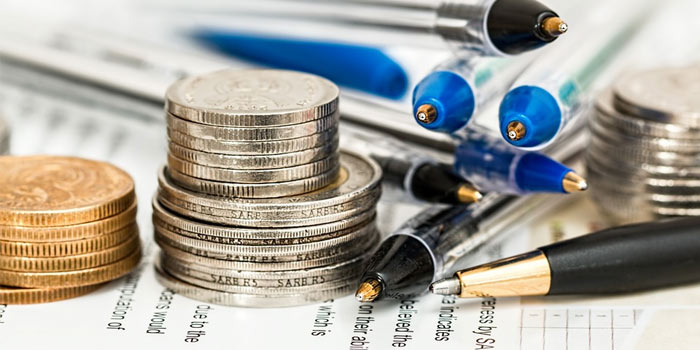 Following are top 5 reasons as to why bank jobs are so lucrative in India.
Handsome Pay & Good Benefits
Money does matter! Most of the time, salary is the sole reason to choose a profession and banking sector has always offered good remuneration to its employees. Salary in a bank job especially for a fresher is high when compared to other professions. With added benefits like minimum Rate of interest on loans, regular perks, medical benefits, pension benefits, holidays in abundance, various insurance policies, much opted for facilities and allowances has been luring away the youth from generations.
Especially for the holidays part, public sector banks have more number of holidays when compared to other organizations. With paid and unpaid leaves together, the number of holidays one can avail will only leave one crave for a bank job even more. This only means there will no festival, function or emergency which has to be forgone.
Job Stability
Job stability has always been a dominant reason. The Banking industry is one such industry where no amount of financial downsizing or bad economy affects the job in hand. It also offers you promotions based on seniority other than merits. Additionally there are many internal exams conducted which also gets you promoted. Hence, a bank job in a public sector will last for 60 years ideally without any threat to the profile.
Latest Technology
Gone are the days of age old methods limited to traditional lending and depositing money.
Today's banking sector is much more challenging and appealing with introduction of latest technology and best of the formulations. Like other organizations banking sector is implementing intensive solutions to increase and optimize just not revenue but cost structure too.
Some of the default functions we have in today's banking world are Internet & Mobile banking, e-payments, business intelligence and customer management.
This adventurous sector offers diverse job profiles to candidates from all backgrounds. Right from Engineering to any post graduate can apply if there is a vacancy in bank which comes out periodically.
Working Hours
Most of the bank jobs have fixed timings where one gets freedom to use rest to their best of knowledge and spend time with near and dear ones.
Serve the country
Banking sector is the backbone of Indian economy as a country's finance will always be the primary focus for any government. By working in the banking sector, one provides oneself an opportunity to serve the country by contributing towards the growth of its economy. It does not matter whether one is a top shot in one's career or a fresher, there cannot be a better way to work for both: self and the nation.
Given all the perks and advantages of a job in banking industry, attaining satisfaction in this profession is inevitable. Since job satisfaction is one of the most important criteria in a profession, choosing a bank job would be ideal.