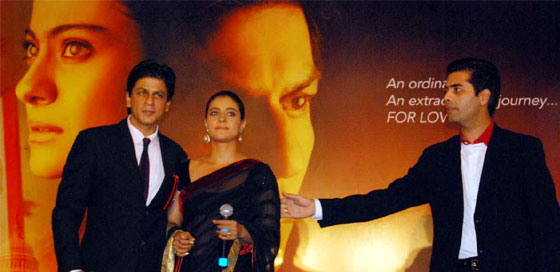 SRK's 'My Name is Khan' may have stirred more than just the box office, but he's definitely making a cushy amount of profit from it. It seems that touring the entire world for promoting his movie has finally paid off.
Though it seemed for a while there that Shah Rukh my not get the right kind of response due to Shiv Sena's increasing threat of violence against those who dared to screen his movie in Mumbai, the truth is that the movie has made quite a bit of money. The controversies that he got entangled in, the one where he made a hue and cry about being detained at Newark airport and then finally the recent row with the Shiv Sena, has definitely worked in Shah Rukh's favor.
Even as audiences trickled in through the cinema doors, defying Shiv Sena's threats against the movie on the weekend, the movie has been able to do good business. The opening in fact was farm from just being lukewarm. The story, which is set against the backdrop of the 9/11 tragedy, has been able to gross $18 million on its opening weekend.
No doubt the movie has scored great reviews, but when you compare the movie statistically to arch Rival Amir's '3 Idiots' there's still much that MNIK has to achieve. 3 Idiots grossed $70 Million in the first 19 days of its release from worldwide distributions.