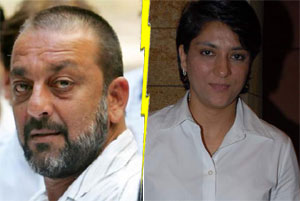 There is much mudslinging going on between Sanjay Dutt and his sister Priya Dutt on the election front, although both claim to have much love for each other on the personal front.
In an interview given to Time of India, Priya Dutt, who is with the Congress says that Sanjay Dutt would definitely campaign for her if she so desired and Sanjay also feels the same way, although he belongs to the Samajwadi party. Priya claims that the family was a Congress follower, since her father. Sunil Dutt was a Congress MP, who worked very hard and devotedly for the party. As Priya puts it, "Definitely, there is a disappointment. We have always been a Congress family. I wish he (Sanjay Dutt) had fought for the Congress party. Neither Sanjay nor Manyata have confirmed that he is contesting the elections. Just like their marriage, I came to know about it through the media".
Actor-cum-politician Sanjay Dutt commenting about Priya, says" For me politics is secondary, family always comes first. If Priya asks me, I will campaign for her. Even if she has said anything, I forgive her. And as far as Manyata is concerned she is my wife and the bahu of the Dutt family. And everyone will give her all the respect that is due to her."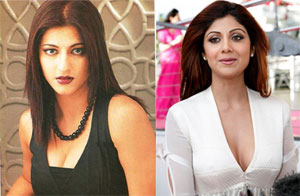 Shruti Hasan, the beautiful daughter of Kamal Hasan, prefers to ride high on her own merit rather than as somebody's daughter. The actor with peaches and cream complexion is making her debut in the Bollywood film world. She will be acting opposite the popular cinestar Imran Khan in the Sonam Shah's Luck. She is, in fact, doing well career wise. She has replaced Amrit Rao in a new ice-cream commercial and has also a new music album lined up. She, of course, claims that she is not in anyway privileged and is struggling like anybody else.
Actor Shilpa Shetty of Bollywood fame has said that the Queen of Jordan, Rania, 39 years, has extended her invitation to the watch the T20 cricket match to take place between Australia and South Africa. During her visit to Johannesburg Shilpa was able to meet the queen who was also staying at the hotel that Shilpa happened to be in.