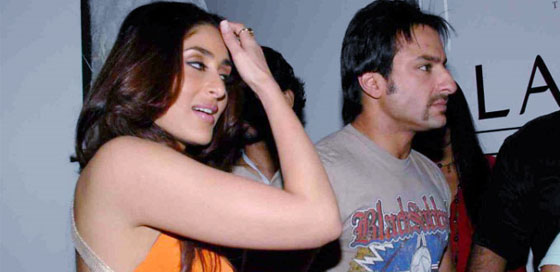 If someone envies Saif and Kareena, they have good reason too. Bollywood's hottest couple surely sizzles bright. In fact, both of them have evolved in their relationship with each other, only to become the most enviable of all couples in tinsel town. Those close to both of them say that they are very sensitive to each others' needs and are truly in love with each other.
However, what makes this relationship difficult to sustain is the family that Saif  started with ex wife Amrita. Now with Saif's children Sara and Ibraim come to live with their loving father, Kareena has no other option than to move quietly between her own house and that of Saif's. While this may show Kareena's immense love and devotion towards Saif and his family, perhaps there is no other way for her to deal with his children.
Sources close to them say that when the two started dating, Kareena did try to bond with the family. In fact she even hung around the family when she was not working. However, something must have gone amiss because now she pretty much leaves the family be, being rather quiet in the presence of the children. Whether she does it to leave no room for friction and discomfort or to simply avoid making a confrontation, is something that only Saifeena can tell!