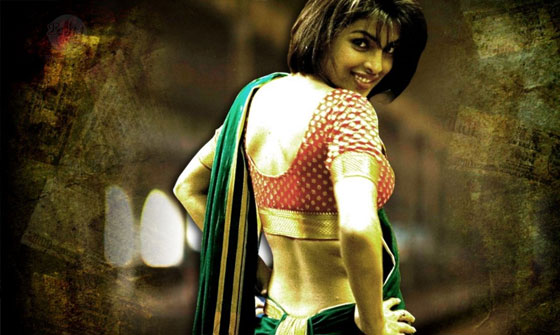 There is something about the allure of Hollywood that all Bollywood beauties want a piece of the Hollywood pie. Unfortunately for most of them, they have realized it the hard way that Hollywood isn't as welcoming to Indian actors as they would have.
Little Piggy Chops has already had a brush with Hollywood after her alleged 'affair' with Hollywood actor Gerard Butler didn't work out as per her expectations. Butler, known for his stupendous performance in the blockbuster 300, apparently proposed to Priyanka, wanting to to marry her. Priyanka, however, ever the noble heroine, refused.
There are rumors now that there may have been a offer of a role in a Hollywood production named Dawn of War. This, she did because she wanted to work in Vishal Bhardwaj's next film 'Saat Khoon Maaf'. It seems every time Priyanka is up for a new release, things begin to automatically happen around her.
While Bollywood may be rejoicing the fact that Priyanka decided to remain tied up with Bollywood, thwarting whatever Hollywood dreams she may have, a bigger question is, why has no one ever heard of this movie for which Priyanka has been offered a role?