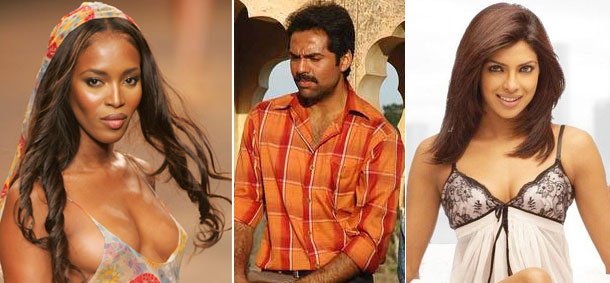 Naomi Campbell, 38 year old, will be acting in Bollywood venture. The stunning model from Britain is planning to come back to India in order to audition for first major film assignment. She was recently in Mumbai modeling for the first time in India. She had been approached to popular film producers from Bollywood and asked her whether she would be willing to appear for a screen test. Naomi, of course, felt very flattered. She plans to come back to India and pursue the matter further as soon her busy schedule permits. She does admit that her forays into assignments apart from model did not turn out to be all that successful. The model tried to be a pop star in 1995, but Baby Woman her album had failed in 1995.
Abhay Deol forayed into lecturing and gave a speech on avant-garde cinema, which enthralled the audience at the famous Wharton Business School. For him it was sheer fun. He found the audience extremely receptive and very excited about what he had to say. The participants asked him several questions concerning Bollywood.
Abhay had given the speech at Wharton School of the University of Pennsylvania in Philadelphia. The speech focused on multiplex cinema vis- a-vis the single screen cinema, about the new economy, and the new generation of movie-goers.
Rumors have been floating around about emerging differences between Hurman Baweja and Priyanka Chopra, on account of Sahid Kapoor. Latest news is that Hurman is not taking the alleged link-up between Priyanka and Shahid too well. Although, initially, Priyanka, was not so keen about working with Shahid but after they both started working together in Kaminay, situation changed positively between them. Of course, Hurman is hoping things will change in the future for him.