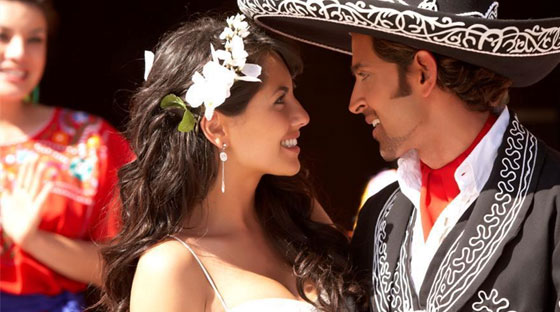 Whenever you may have heard of Hrithik Roshan lately, it is somehow related to his upcoming movie 'Kites'. This is Hritik's first movie in which he has been paired up with a non India actress. Needless to say, he is quite excited. Kites also incidentally seems tobe Hrithik's comeback movie. After having disappeared from the cinemascope for more than a year, Hrithik's upcoming project seems to be one of his life's largest.
Meanwhile rumors of Hrithik's alleged affair with his co-stars continue to do rounds of celebrity gossip columns. What is even more interesting is that Hrithik's decided to also give his debut singing performance in this movie. A family man to the core, it seems that the many alleged link ups and now the song sung in his own voice, are nothing other than publicity stunts. No matter how big the movie or how great the story line, it seems that Bollywood just can't get enough of the gimmicky attention seeking maneuvers.
Well, if that has been the case with Hrithik too, all we really wish is that he really nails this one right in the head. Of course, needless to say, his acting career may well depend on it!