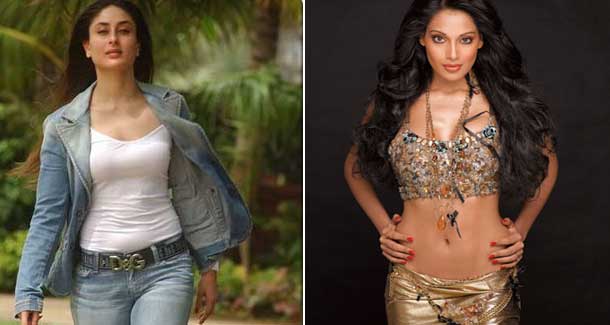 A film is being made on Jessica Lall, popular model who was murdered in Delhi. Raj Kumar Gupta, who happens to be the director of Amir, wants to make a film on the life story of Jessica Lall. Sabrina Lall, Jessica's sister does not mind it at all as long as the content portrayed was correct. She feels Raj and Anubhuti, the makers of the flim will make a great success of it. Regarding who will be playing her role in the film, she does not have much to say as long she is not asked to act. Sabrina feels she is not much of an actor. Kareena Kapoor is tipped off to be the choice of playing Sabrina. Who will play Jessica has not yet been decided and neither has Sabrina much to say about it.
Manmohan Shetty will be building an amusement park similar to Disney Land in India. He is in advanced stage of talks for purchasing land for it and is also seeking rights to set it up from Disneyland, California. The total cost would amount to a staggering amount of Rs. 1,500 crore. Once all the formalities are finalized, Shetty will be making a formal announcement. Commenting on the project, Shetty told TOI ," Yes it is true. But the project is in its initial stages and I will be able to give you all the details only by November or December." Two properties have been finalized, one at Panvel and the other at Pen. His amusement park will be the biggest in Asia and have the best rides.
Kareena Kapoor and Bipasha Basu are forced to put aside their differences and work together with Abbas Mastan in the Race sequel. They will be having a common designer. Last time when they worked for Mastan's Ajnabee , they had differences over a designer. The designer who has been working with Bipasha and has been loyal to her has also been asked by Kareena to design clothes for her for the film.
In a recent meet on the look for the film, both were seen laughing over their troubles now and then.
Both have differences, but both will be campaigning for the Congress in the coming general elections in India. Salman Khan and Shah Rukh Khan had separate meetings with the campaign managers of the party in order to define their precise role in the elections. Shah Rukh is supporting Congress because of his closeness to the Gandhi family. Why Salman is doing so one does not know. Of course neither of them will share the same podium nor cross paths during the campaign.
Gossip mill says that actor Preity Zinta and Ness Wadia have split..Of course on account of the IPL as well as their cricket team, they will be in regular touch. Preity has now someone else in her life. More gossip required to tell us more about the whole affair.
Actor Anil Kapoor has apparently bought a flat in London. He denies it though. Of course when asked in London where he stays he replied " my apartment in Mayfair."