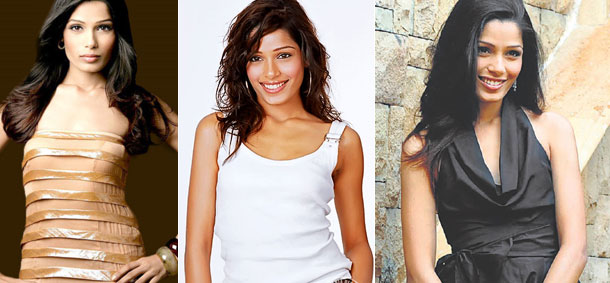 Slumdog Millionaire film Oscar winner Freida Pinto is definitely going places. She is not only world famous as an actor, but is likely to be the next Bond girl. How's that for Freida? Real success at her doorstep!
Freida has been asked to undergo a screen test for the next Bond film based on reports appearing in the Sun tabloid. Freida was noticed by the production team of Bond film when they were casting for "Quantum of Solace". Barabara Broccoli, the Bond series of film executive producer is rather keen that Frieda should be cast in the next film. British film actor Daniel Craig will make a comeback as a super-spy.
Incidentally, Freida is also going to be the new face to promote cosmetic industry giant Estee Lauder's products along with Liz Hurley as well as Gwyneth Paltrow. Of course, the news has yet to be confirmed by her spokesman Anirban Das Blah before the news is released by Estee Lauder.
The 24 year old actor has also being doing well on the international fashion scene and has been described as the "latest icon" on the fashion scene by Vogue magazine.
Freida made her film debut in 2008. She had learned acting at Barry John's Acting Studio in Andheri, Mumbai and was trained by Barry John. She was auditioned by Danny Boyle for Slumdog Millionaire. Frieda has now been casted in Woody Allen's next film which will be shot in London. Good Luck Freida!