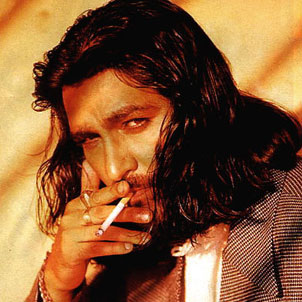 This is a sad day for Bollywood. 48 year old Nirmal Pandey died today after sustaining a massive heart attack. Pandey was well known for the many variety of roles he played in various Art Movies. His most memorable performance was acknowledged to be in Shekhar Kapoor's 'Bandit Queen'.
Though he acted in the lead part in the movie 'Is Raat Ki Subah Nahin' he was remembered better in his negative roles which he pulled off with much panache. He has since worked in many commercial and art films, along with several commercials. Nirmal has also acted in 125 plays and has featured in award winning theater performances like in Heer Ranjha and the English play Anitigone.
Lately he had been more popular on the small screen where he featured in many serials. What is little known about him though, is that he was also a versatile singer and had recently launched his debut album named Zazba. A talent from the National School drama, Pandey was fervently passionate about his acting and had also established an acting institute in Ghaziabad, named 'Fresh Talent Academy'.
He death is indeed a great loss to the fraternity. Amongst condolences, those who were close to him described him as not only a great actor, but also an excellent human being.