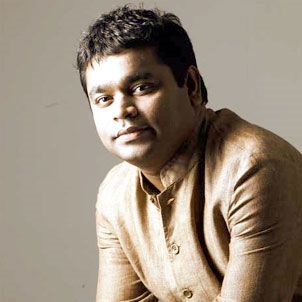 A.R.Rahman, 36years, indeed is on the top of the world having grabbed two Grammy awards for his music performance in "Slum dog Millionaire" film. The award ceremony took place at Los Angeles in the United States. Incidentally, the "Slumdog Millionaire" recently won an Oscar.
The distinction that Rahman holds is that he has won the Grammy award in an individual capacity. The earlier 6 Grammy awards given to Indian musicians were all done in collaboration with other musicians from the West.
Pandit Ravi Shankar had won the award in 1967 for his chamber concert "East meets West" It was organized with Yehudi Menuhin. The musicians had fused Hindustani classical music with that of classical notes of Menuhin. Ravi Shankar's second Grammy for his album "Concert For Bangladesh" had several musicians contributing to it such as Harrison, Bob Dylan, Ringo Star, Eric Clapton, Klaus Voorman as well as Leon Russell. The Grammy of course had been shared by all the performers.
Rahman's first Grammy was for the best compilation soundtrack for a motion picture category. His "Jai Ho" had won the best motion picture song. Commenting on his achievement, Rahman said "This is insane. God is great again."
Prior to receiving the Oscar award, Rahman was a busy man. Now with the Grammy award in hand, he has much more to look forward to. His office is now flooded by calls from producers and directors who want to sign him up. Rahman is of course selective.
Tanvir Shah, Chennai based singer as well as Vijay Prakash also singers of "Jai Ho" flanked Rahman on the stage.
Comment: Rahman receiving the award is indeed an honor for India. It proves that our musicians can also excel on par with Western musicians. No doubt, earlier also our musicians have proved their worth by winning the Grammy award, but with the collaboration of Western musicians. Now of course Rahman has proved an Indian musician can stand on his own merit.