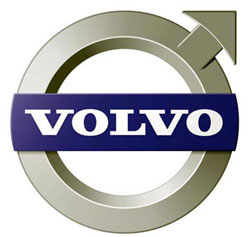 It seems that everywhere you look, you see China entering into various sectors. The automobile sector was one where China has not yet been very rigorous. However, the latest news is that a China based company known as Geely Holding Group has recently signed a deal with Ford Motors. According to industry sources, after this deal is through, Ford will be passing the operations of the US auto makers' manufacturing unit of Volvo in Sweden to the Chinese company. In fact, Geely now holds 100% shares of the Sweden based manufacturing units, getting the complete rights over the Volvo cars and all the other related assets.
Though Volvo would continue rolling out cars, it will no longer be done under the aegis of Ford Motors Co. The fat of Volvo's much awaited compact SUV, which was recently showcased in Sweden and was much awaited in India now hangs in the balance.
The agreement is final, having been signed between the founder and Chairman of Geely Group and the Chief Financial Officer of Ford. China still continues to be the largest market for automobiles in the world, though India is close to overtaking it as the market with the largest potential market for automobiles. Looking at the volatility of the markets, this deal may have been signed under financial duress. However, this is simply a speculation and as time passes, the real intent behind the move may be more apparent.
According to official statistics released by Ford, china is the second largest market for Volvo and it will only be logical to move the operations to China itself. The brand positioning of Volvo may also undergo a change.
The deal, which was valued at $1.8 billion was made after Geely assured Ford that the existing manufacturing facilities in Sweden and Belgium will be preserved and opportunities to set up new facilities will be explored.
Volvo's employees will be retained even after the takeover is complete and the relations with the suppliers, dealers and unions will be preserved. While Volvo still shared many assets with Ford in the past, it is reported that now Volvo cars will become a separate company with a new management along with a new board.
Ford had purchased Volvo for about $6.4 billion but had been attempting to sell it off after only about 9 years. Geely has been a major private automaker in China since 1998. Ford preferred Geely from amongst several other bidders.