Toyota has recently been seeing red after the crisis that its US operations have been in. There is, however, some good news for Toyota Kirloskar Motors. In India, the car makers are preparing to double their sales in the next financial year. From the estimated sales of 70,000 cars this year, Toyota is now aiming to double the sales and they are trying to do this on the back of their new B segment car, Etios, which they think will bring them back into competition.
Toyota is planning to produce Etios specifically in India and export the car from India to the rest of the world. It is estimated that till last year, Toyota had only sold about 55,497 vehicles in India. This was led by the whopping sales of Toyota Innova, which is extensively used as a commercial vehicle in India. While Innova sold about 42,700 units in India, the other offerings, such as Corolla and Fortuner sold only 9100 and 3150 units respectively. However, in the year 2011, Toyota is targeting a sale of 70,000 vehicles from Etios alone. If the trend of the sale of the rest of the vehicles continues this way, Toyota would have sold about 1.4 lakh vehicles in the next year.
Though Toyota has already launched the Etios during the auto expo earlier this year, the production will only start in December 2010. it is expected that the car will hit the Indian roads in the first quarter of the next year.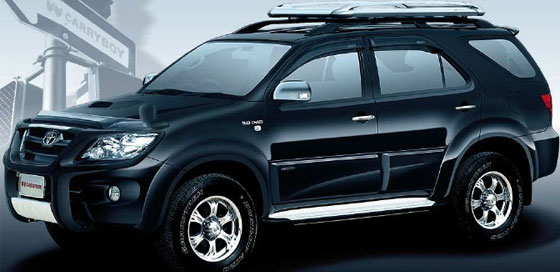 In Etios, Toyota has launched both hatchback and sedan models, taking after the Swift and the Swift Dzire. In fact the pricing of both the cars will also be similar. The Etios hatchback will be priced in the same range as Maruti Suzuki Swift and the sedan version of the Etios will be priced in the range of Dzire. Toyota is also planning a compact car, especially for the Indian market. This car will be manufactured in a special project which is being established in Karnataka next year. This new manufacturing plant in Karnataka is already geared to produce 80,000 units a year.
Since Etios has been specifically designed for the Indian roads, Toyota Kirloskar will first reach their target sales in India and upon doing so, will begin to export cars from India to the rest of its markets. With the small car market booming in India, the Etios may do well in the market. The concept car of Etios is right now being displayed in various cities of India.