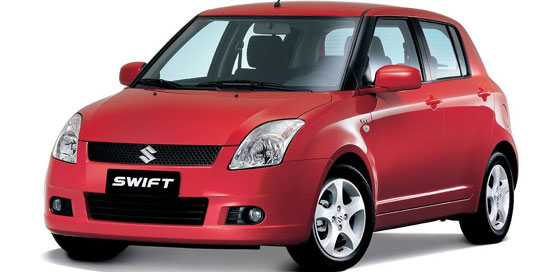 There is no doubt that Maruti Suzuki is indeed India's top car maker. However the latest move by Maruti Suzuki may not have left good taste in the mouth of those who were looking to buy the Maruti Suzuki Swift.
Maruti, who has recently received the benefit of lower taxes on its cars, is not going to pass on those benefits to those who will be buying the new petrol version of the Swift. Notably, the petrol variant of Swift is also the most popular compact car model to be sold by the car makers after Maruti 800 and Zen. This move has definitely been made to save Rs. 40,000 per car for the company. The lower excise duty on cars ideally benefits the customers, but this time, they are not so lucky.
The swift now comes with a smaller engine, which saves Maruti many a thousands of rupees on each car sold. Maruti blames the move on a cost spike and is trying to redirect the customers' attention to the improved mileage that the smaller engine promises.
Statistics estimate that every second car sold in India is manufactured by Maruti. The brand name and value that Maruti has thus far created for itself has been unsurpassed in India. This move therefore surprises everyone. The 1.3-litre petrol engine is now being phased out, but Maruti has retained its base price of Rs. 4,00,000 for the new 1.2-litre. Of course, the 1.2-litre engine also attracts 8% excise duty as compared to the 20% duty on the 1.3-litre version.
This is the first time that Maruti has ever made a move like this. The Society ofIndian Automobile Manufacturers, the apex body of car makers in India has also decided to remain tight lipped upon this move of Maruti's. Maruti on the other hand claims that to offset the cost upswing, this move was necessary. However, competitors are claiming that Maruti's move has been fuelled by the increasing competition that will soon hit the premium compact segment of cars.
Maruti may lose sales to Volkswagen Polo, Toyota Etios and Ford Figo, because of which it is already keeping its guard up and preparing itself for the onslaught. It is expected that with the coming competition, Maruti will be able to offer great discounts on its cars in order to undercut its competitors and emerge as number one amongst car makers in India, as always.