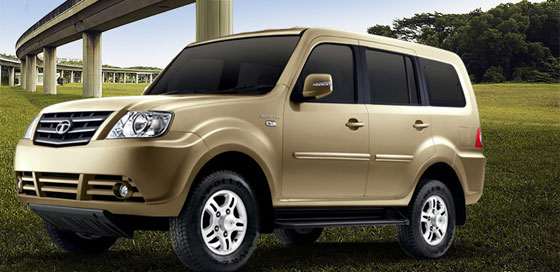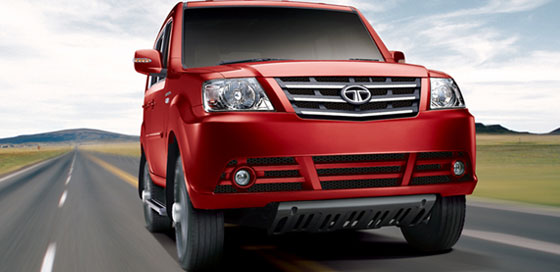 The Tata Sumo Grande Mk2 is the latest version of the new and improved Tata Sumo, launched by Tata motors in December 2010. Though essentially a family car, the looks of the Sumo Grande Mk2 make it appear like the perfect SUV for Indian roads. Though the car is receiving tough competition from Mahindra's recently launched Xylo, which is also a luxury SUV priced conveniently at Rs. 6.5 Lac, the Sumo Grande Mk2 is making room for itself in the market.
Sumo Grande Mk2 is the second and improved version of the Sumo Grande. With the renaming and the repackaging, the Sumo Grande also gets some new upgrades which were vital for increasing the saleability of the vehicle. Tata Motors is known for the experimentation and improvements that it makes on its existing cars. Take the Indica V2 for instance. The car was initially a hatchback, which was then converted into a sedan and finally into a family utility vehicle in the name of Indigo Marina.
The Mk2 retains its powerful engine. The gear boxes also remain the same. However, Tata has changed the NAV levels to make them right for the size of the Sumo Grande. The improved gear ratio makes sure that the car gets an instant response as soon as you tap the accelerator pedal. This ensures greater fuel efficiency.
The interiors have some some changes, with the steering wheel resembling the Indica Vista and the seats becoming a little more comfortable. The New Sumo Grande Mk2 also has new material on its clutch plate. The front disc brakes are now dual caliper. Wheels are the same as the Tata Safari. The side view mirrors on both the sides now have indicators incorporated in them.The foot rests, which were beige in color in select models, now come in an elegant black, the horn is more flashing and the gear lever has changed and the shifting of gears has become relatively smoother. The third row smore comfortable for those riding in the back seats.
Some of the other features added to the Sumo Grande Mk2 are of the higher end specifications. The glass holders have a cooling effect in them for the summers where you would rather have cold water on your journey, the front deck also comes with a USB point for charging your iPod. The front grille is now pure chrome and the car sports some fancy new badges, increasing its appeal and making it look a little more trendy.