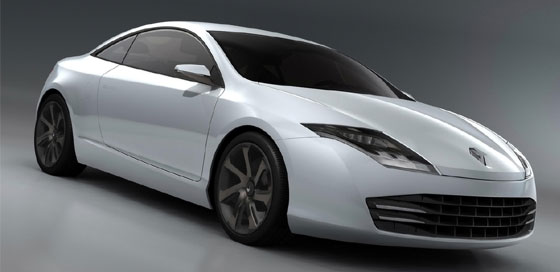 Renault may be France's second-largest car maker, but it has yet to pull off any miracles in the Indian markets. However, the market for cars in India is so appealing that the French giant is not able to keep itself away. Renault is now planning to launch at least seven new models specifically for the Indian consumer. This time though, Renault is not seeking the support of Mahindra with whom it launched the Logan. This time, the French giant has decided to go solo and see how the country welcomes it.
Renault plans to launch both hatchbacks and sedans, ranging from 1.1-litre to more luxury versions and higher power vehicles. So far, Renault has had a troubled partnership with Mahindra and Mahindra. Even though Renault wanted to become a serious player in India, it's plans were not realized because of poor marketing and after sales services. Renault could also not endure the competition that established car makers like Maruti Suzuki, Tata and Chevrolet gave it.
In the five year long relationship with Mahindra, of which Renault only owned 49%, Renault could sell only 7,000 of its cars, which considering the total sales of cars in India, was a poor display. In fact, Renault has now come together with Nissan and Bajaj, in an attempt to re-launch the brand. The giants are planning on making a low cost car. Already the project has been delayed for an year and now the deadline is fixed for the year 2012.
The small car that Renault is launching will be pitted against the Hyundai i10, which is the most sold car in it's segment. Another car that Renault is planning to launch is the luxury car Fluence, which will compete against Skoda and Honda Civic. Koleos, an SUV is intended to take on the Honda CRV. Renault is also launching Kangoo which will be in competition with the low priced utility vehicle Eeco, launched by Maruti Suzuki.
All of these cars will be launched in the course of the next two years, with at least two of them launching this year alone. Last year Renault has decided to put its pans of launching in India on hold indefinitely. The decision came after Renault suffered the loss of $3.8 Billion just in the first half of 2009. However, the new decision to launch so many cars has been a complete turnaround from the initial decision.