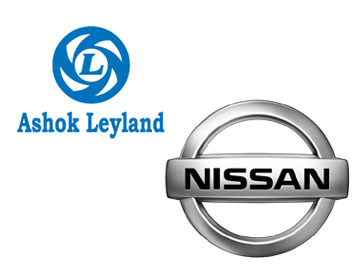 It seems that Nissan is planning to enter the Indian automobile market full blast. After announcing many different cars with different partnerships, Nissan is believed to be entering into another partnership with India based Hinduja group's Ashok Leyland's. Though nothing has been announced formally, there is a possibility of such a foray and even the possibility is enough to keep the markets in a buzz.
The officials of both the automotive giants have declined to give any comments either confirming or denying this development. However Hinduja Group's officials are also claiming that only the highest of officials are in a position to make a any statement about the speculations.
The officials of Nissan Motors are a little warmer to the speculations and have admitted that they have approached Ashok Leyland and currently the top officials of the two companies are in talks with each other. Together, the two giants are planning to come out with another low budget vehicle for the Indian roads. Nissan is already planning two such partnerships, one with Bajaj and Renault and another one, which it is planning to handle independently. With Renault, Nissan is planning a small car for which the manufacturing plant will be commissioned sometime this month. However, for the time being, Nissan has deferred any further investment in this particular venture.
Ashok Leyland has been known as a heavy vehicle manufacturer and had previously also tied up with John Deere to make heavy earth moving and agricultural equipment. Now with Nissan, the company is finally planning to enter into the market of light commercial vehicles. Hinduja group appears to be attractive to Nissan because Ashok Leyland already has several manufacturing plants set up in several locations of the subcontinent. The group also has a strong vendor base for all the different kind of vehicles that it manufactures. Manufacturing an LCV, but the two would also be making gear boxes and would be doing some research and development together.
Automobile companies throughout the country, are wary of this move because Nissan has already partnered with many local automobile companies and is slowly cementing its footing in the Indian market.
The only question which remains unanswered till now is whether Ashok Leyland has enough money to pump into this partnership. If this partnership goes through, Hinduja Group is expected to put in at least Rs. 2,000 Crores in the next two years. This amount is by no means something that the company won't worry about.