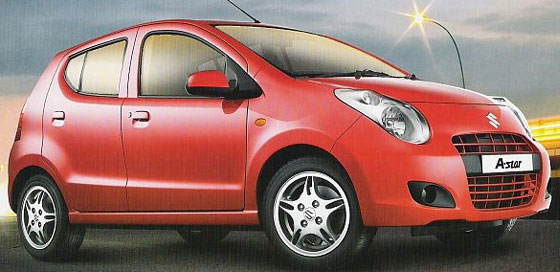 The recalling of cars has caught on in India too. Maruti Suzuki, the biggest carmaker in the country has admitted that there are defects in the fuel tanks of the A-Star mini car model of its make. It has therefore been forced to recall about 1,00,000 cars for rectification.
The recall also raises certain doubts about the Japanese carmakers as Maruti Suzuki happens to be the Indian subsidiary of Suzuki Motors of Japan. It is the second Japanese car in India to be called back for defects. A few weeks back Honda had done so with its city sedan. Both Honda as well as Toyota have taken a setback on account of their recalls.
As there was an anomaly in the fuel tank Maruti decided to recall its model. According to the company," These vehicles belonged to lot made till August 22nd,2009 only. In these cars, when fuel is filled up to brim, beyond the fuel auto cut off position, a possible fuel leakage from the fuel pump mounting area may take place."
The carmaker said that they came to know that of the defect through their regular monitoring programs. The company said they constantly monitor the quality of their products through internal analysts and feedback. "In one such exercise in November '09, we started contacting the customers through letters. We are changing fuel pump gasket and O ring at no cost to customer. We are midway through the checking activity and hope to complete it soon."
Comment: It appears that major car company's are experiencing setbacks in their quality control as they are being forced to recall their models. No doubt, one does not expect this of major car companies as one expects reliable quality. Recall always undermines the quality standards of the company. Such errors must be avoided in order to maintain high standards.