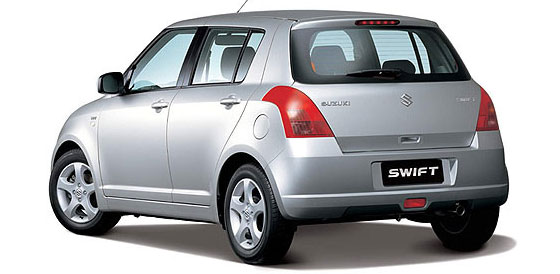 In a sudden and surprising move, Maruti Suzuki India Private Limited has decided to increase the prices of all its car by Rs. 10,000. Though at the outset, the price increase seems small, it can be a big dent in the pocket of the consumer who is already struggling because of the increased fuel prices and the rising inflation.
In cities like Delhi, where road tax have just increased to accommodate the expensive commonwealth games, this move by the Indian automobile giant can in fact be a big blow. Maruti Suzuki India has long been the largest manufacturer of cars in India. Right now, Maruti has 15 different cars and their models in the market. Maruti is also planning to launch new vehicles later this year, of which Maruti Kizashi is a much awaited luxury car.
The car makers have stated that this move has come following the introduction of the renewed emission norms BS IV. Though these emission norms have only been introduced in some models, Maruti has seen it fit to increase the cost of all its vehicles and pass on this increased cost to the customers.
Maruti best sellers like A star and Ritz will now cost Rs. 1,000 more, while Zen Estillo and Swift will cost Rs. 2,500 and Rs. 3,750 more than before respectively. Larger cars like Dzire and SX4 will also cost more. Dzire is now Rs. 7,000 costlier, while SX4's price has increased by Rs. 9,000. Even newly launched Eeco, which was being sold at an introductory price will also cost Rs. 10,000 more. For cars which are still BSIII compliant like Maruti Omni and 800 will also cost Rs. 3,000 more.
It is only a matter of time before other car makers will also follow Maruti Suzuki's lead and start to increase the price of their cars. It has still to be seen whether other car makers will increase the cost of their cars and let the customers bear the brunt of the changed emission norms. This sudden price hike may also affect the prices of those cars which are waiting to be launched.
Meanwhile, customers continue to be spoilt by choices in both the small car and the mid sized sedan segments. With more and more car makers rolling out small sized and compact cars, the competition is only becoming tough for Maruti. Let us just hope that the new prices do not tilt the balance in the favor of newer cars.